So recently I have started watching Gossip Girl again. I am a Netflix addict and I have seen most of the populair series! Thats why I am watching Gossip Girl again.
If you have watched the serie you know that Blair Waldorf is quite a character. Although she can be a little extreme sometimes, there are many things to learn from her!
1.
KNOW WHO YOU ARE
Don't think about what other people might think of you. Just be you.
You are here for you and not for anyone else. 2. YOU CAN'T LET ANYTHING GET IN THE WAY OF THE THINGS YOU WANT
Do what you have to do to achieve the things you want in life, no one else will do it for you. 3. YOU HAVE TO MAKE THINGS HAPPEN FOR YOURSELF
Your future depends on you. You have to work for what you want. Things won't happen if you only dream of it. You got to do it! 4. KEEP YOUR STANDARDS HIGH
Don't settle for anything that you're not happy with. Especially when it comes to love. Dorota was always there for Blair, even if Blair wasn't always that nice to her she was loyal. I think we all want a Dorota in our lifes ❤.
I can't say anything more about this then the tittle already does...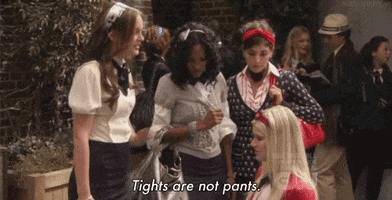 7. DON'T LET ANYONE RUIN YOUR HAPINESS
You deserve to be happy. Don't let anyone ruin that. 8. NEVER THINK LESS OF PEOPLE JUST BECAUSE OF THERE LOOK/WORK
Accept everyone. Just because you don't like the way they dress or the kind of work they do doesn't mean that they are less worthy then you are. 9. THINK OPTIMISTIC
Good things will hapen if you just stay positive.
10. REMOVE THE NEGATIVE PEOPLE OUT OF YOUR LIFE
If the people you hang out with always talk negative and don't bring any positivity to your life, then you have to think about the fact if they are worth your time. Do they inspire you ?Do they make you want to achieve things in life? Do they help you achieve things in life? If not, maybe it's time to rethink your friendship.
For me the most important things I have learned are number one, three, seven and ten. Although I still have my moment when I worry about what other people might think, it becomes less everyday. If you follow me on Instagram you might have noticed that I'm stepping out of my comfort zone. I am wearing clothes that I would have never worn one year ago. I'm just not thinking about what other might think anymore. This is my life and I shouldn't be scared of other opinions, and neither should you!